As a very small child, I recall my mother playing "The Third Man Theme" on her accordion. It was a compelling tune that evoked vivid memories for her of the 1949 suspense film, The Third Man. If you've never seen it, I highly recommend that you add it to your film list. Visit the following link for more about The Third Man.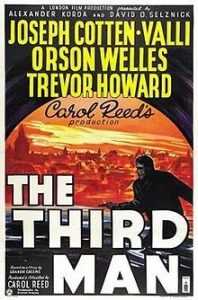 https://en.wikipedia.org/wiki/The_Third_Man
I suspect Mom's fondness for the movie and the tune stemmed from her belief that Joseph Cotton, the handsome leading man, bore a remblance to my father.
The movie version of the "The Third Man Theme" was played on the zither. The YouTube version at the link below captures its essence and provides some still clips from the film, which the British Film Institute voted the greatest British film of all time. Listen for a bit and decide whether this theme might linger in your mind long after seeing the film.
https://www.youtube.com/watch?v=n2N5RXvzhrs
With this memory in mind, I began to think of the music I chose for my novels when writing the Aimee Machado Mysteries. As the series grew, each book lent itself to a different genre. So far, these have included country, blues, classical piano, and in Spine Damage, the most recently released book, fado. In the U.S., fado is likely the least known of these musical genres, but in the Azores Islands and in Portugal, it is part of the fabric of the country. Fado became my choice of music genre for Spine Damage, because the story spans the globe from rural Northern California to the Azores Islands of Faial and Pico in the nine-island Atlantic archipelago.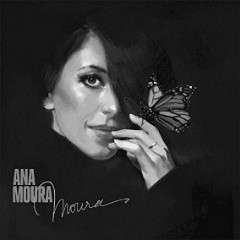 In this fourth book in the series, the solution to the mystery is advanced by the discovery of links between Ana Moura, a real-life Portuguese female vocalist who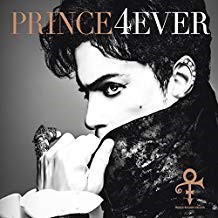 is possibly the most famous fado singer in the world, and two iconic American musicians: Prince and Mick Jagger. The links between these musical artists are real and easily researched.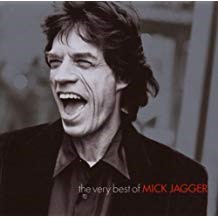 https://www.youtube.com/watch?v=42p0_L_ycFk
Here is a sample of Moura's artistry:
https://www.youtube.com/watch?v=_Ia1ECfWJCM
Visit these links for more about Ana Moura and fado music.
https://www.newyorklatinculture.com/ana-moura-fado-town-hall
https://www.visitportugal.com/en/node/73868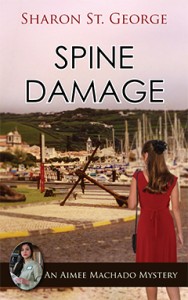 Books in the hospital-based Aimee Machado Mysteries are published by Camel Press (an imprint of Epicenter Press) and are available for purchase in print and eBook format from Amazon, Barnes and Noble, Kobo, and from your local bookstore.
http://camelpress.com