BOOK FIVE IN THE AIMEE MACHADO MYSTERY SERIES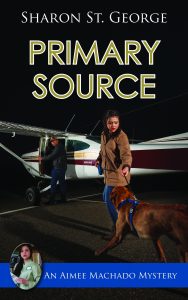 A young doctor, new to the medical staff of Timbergate Medical Center and eager to make a name for himself, is appointed chairman of Timbergate Medical Center's Ethics Committee. He comes to Aimee with an urgent request: call the committee together for an emergency meeting. He refuses to state his agenda topic, insisting it's too sensitive to reveal outside the legal protection of a medical staff committee.
Late that night, the doctor suffers a catastrophic fall down an unlit hospital stairwell, leaving him unable to communicate. The timing troubles Aimee, who suspects foul play as clues from multiple sources begin to add up. When she discovers an outrageous black market scheme that spans the U.S. and beyond, her quest to save innocent lives puts her in mortal danger.
Visit again for further information on pre-ordering this new adventure in the Aimee Machado Mystery Series published by Camel Press. www.camelpress.com