Sorry, trick question. Ethical Norm is not the husky man from Cheers who sat at the corner of the bar. Norm's ethical boundaries might have been compromised by his appetite for beer, a proclivity that, on more than one occasion, caused him to behave in an unethical manner.
Ethical norm
is a term I first heard in a college fiction writing course. Shirley Jackson's short story, The Lottery, was assigned to be read by the class. During the discussion that followed, the professor pointed out that the ethical norm of that setting was an integral part of the story in which a small farming community participates in a ritual to ensure a good harvest.
I recently refreshed my memory by searching out a definition of the term. I found that Webster tells us norms are standards of proper or acceptable behavior; ethics are rules of behavior based on ideas about what is morally good and bad. When these are combined, we have standards of acceptable behavior, not necessarily mandated by law, but based on that particular society's ideas of what is morally good and bad.
Some of literature's most memorable works have used the concept of a given society's ethical norm to startle readers' minds into active thought about the behaviors they expect from themselves and others who share not only their community, but their nation and their planet.
Another example, William Golding's Lord of the Flies, demonstrates what happens when a group of young boys become castaways on a tropical island. Does their survival depend on establishing an ethical norm different from what governed their behavior before they became shipwreck survivors?
This important element of setting reaches beyond fiction. A 2016 Academy Award-winning documentary short subject film titled A Girl in the River: The Price of Forgiveness is a stunning example of the concept of how one society's ethical norm differs from others. Set in Pakistan, it sheds light on the practice of honor killings, and involves a 19-year-old woman who survives an honor killing attempt by her father and uncle for marrying the man she loves. It brings to light the statistic that approximately a thousand Pakistani women are murdered each year by male relatives for dishonoring their families. The film has already prompted Pakistan's prime minister to address the need for a stronger law against honor killings in his country. In her Oscar acceptance speech, courageous woman filmmaker Obaid-Chinoy stressed the "power of film" to bring about social change.
So when we consider the setting for our novel, short story, or work of nonfiction, we're not looking only at time and place, but we also consider the ethical norm of that setting, whether it be a country, a community, or even a business or profession such as law or medicine. We know that the standard of acceptable behavior will affect the main characters, it will affect the other characters in the story, and it will affect the reader's reaction to the work. It is inspiring to realize that writers who expose unacceptable ethical norms can do more than entertain and inform, they can make a better world possible.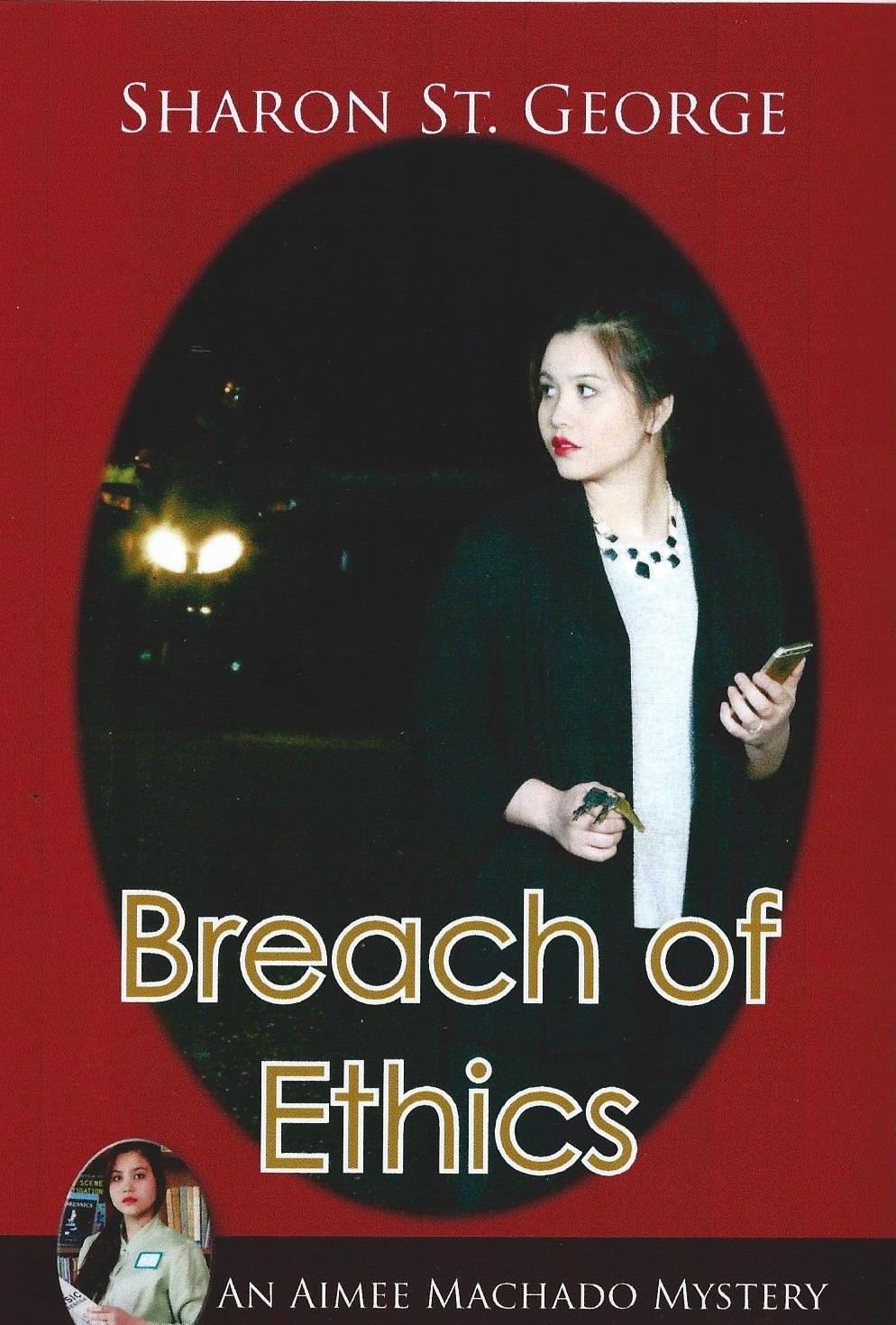 In Breach of Ethics, Sharon St. George's third novel in the Aimee Machado Mystery series, a troubled surgeon faces an ethical dilemma while operating on a ten-year-old girl. His efforts to save the life of the child prodigy pianist result in ominous consequences involving Aimee and her band of intrepid crime solvers.
Breach of Ethics will be released by Camel Press on May 1, 2016. It is available now to preorder from Amazon and Barnes and Noble in paperback and eBook format.