Not a question that comes up often in conversation, but when it does, many people will envision the caduceus, a staff associated with the messenger god, Hermes, in Greek mythology. With two wings at the top and entwined with two snakes, it is often mistakenly assumed to be a symbol of healing. In fact, Hermes, known as the  god of commerce, moved between the world of man and the world of gods, acting as a messenger and the link between mortals and the Olympians.
So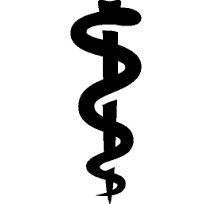 me may be familiar with the more correct, but lesser-known symbol, the Rod of Asclepius, which is entwined with a single serpent and wielded by the Greek god, Asclepius, a deity associated with healing and medicine. In spite of the symbols carried by these gods, there is a more down-to-earth meaning to the term medical staff.
When a health crisis occurs, most patients put their lives in the hands of the doctors in the nearest hospital. They do so in good faith, without knowing what goes on behind the scenes in order to protect them from unqualified medical practitioners.
If you've ever been a patient in a hospital, you were probably admitted by your primary care physician. And that's where the hospital's medical staff comes in.
Hospital-based television shows are unlikely to demonstrate the rigorous process your doctor went through to earn the privilege of admitting you to a specific hospital. It would not pass as entertainment.
The process began when your physician was required to provide proof of medical education and training as well as letters of reference from any former hospital where he or she possessed privileges. A credentialing committee then scrutinized the request for membership and privileges and verified the physician's credentials. Once privileges were granted, the physician spent a period of time being monitored by a senior member of the medical staff. And that's just the beginning.
To remain on the medical staff, your doctor must regularly fulfill continuing education requirements by attending pertinent educational programs. To retain treatment privileges, he or she must serve on medical staff committees and must attend mandatory medical staff department meetings. On top of that, all physicians who are granted medical staff membership must abide by the medical staff bylaws and are subject to having the quality of their patient care scrutinized by their peers.
The next time you're in a hospital, either as a patient or a visitor, rest assured that hospital's medical staff organization is working in the background. Let the television version of hospital life entertain you, but be grateful for real life, where the less entertaining work of upholding the quality of the medical staff goes on, ensuring that you and your loved ones are in good hands.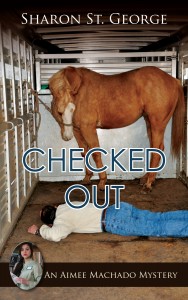 CHECKED OUT, book two of the Aimee Machado Mystery series, will be released October 1, 2015. Available for pre-order now, it introduces Aimee's colleague Cleo Cominoli, Director of Medical Staff Services at Timbergate Medical Center. When Cleo becomes suspicious of a controversial and potentially dangerous woman surgeon on the medical staff, she enlists Aimee's help and the excitement begins.