When I bring up the subject of the Azores Islands in conversations about vacation destinations, most people I know respond with a blank look. They may have heard of the archipelago, but in most cases, have no idea where the islands are located.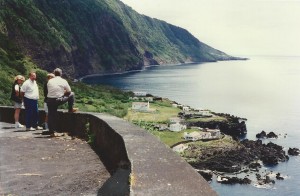 That response changes when conversing with someone of Portuguese descent. Portuguese Americans whose great- or great-great-grandparents emigrated from the Azores know exactly where the islands are. They're situated in the Atlantic Ocean, approximately 900 miles off the coast of Portugal, somewhere in the vicinity of the fabled lost city of Atlantis. More than one theorist has explored the possibility that the Azores Islands are the remnants of Atlantis. But that's another story.

In contrast to today's typical island tourist traps, the Azores are relatively untouched by commercialism and have retained their charm. Tourists are welcome and find it very easy to enjoy the many lovely features of these islands. A four hour flight from Boston brings visitors to a refreshing world of islands with diverse vacation pastimes. Hiking, swimming, sailing, whale watching, or simply lying on a pristine beach under a Mediterranean sky.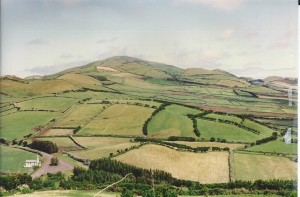 The visual feast alone is worth the trip. Green hills bordered by giant hydrangea hedges, rocky slopes dropping to a shoreline dotted by rustic villages untouched by time. Harbors filled with yachts making this ideal pit stop on their way to or from faraway destinations.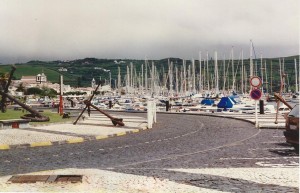 The gustatory feast is one to be savored and remembered long after the experience. The subtle green wine and the cheeses made from the truly happiest cows on earth would be enough to sustain most travelers. But that's just the beginning. There is nothing as delightful as Portuguese cuisine. Fresh-baked breads, chicken prepared in succulent recipes, myriad seafood dishes, of course, and roast beef flavored with secrets handed down for who knows how many generations? Perhaps from the inhabitants of Atlantis.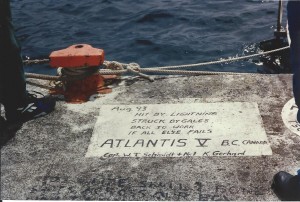 For folks who dream of finding that mythical location, the Azores Islands might be the next best thing.
The Aimee Machado Mysteries feature a protagonist whose parents have retired and moved to the island if Faial in the Azores. They are very happy with their new life. So far, they are unaware of Aimee's tendency to get caught up in solving murders that involve her job as a hospital librarian in northern California.
Many websites feature visits to the Azores. One good example is www.visitazores.com.