Facts I've Learned by Writing Fiction
This post is a result of my research for SPINE DAMAGE, book four in my Aimee Machado Mystery series featuring a hospital librarian with a specialty in forensics.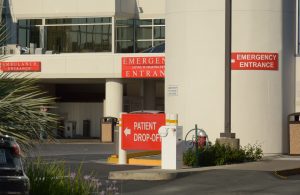 Ever wonder what happens when a critically ill or injured patient with no knowledge of the English language arrives in an American hospital's Emergency Department?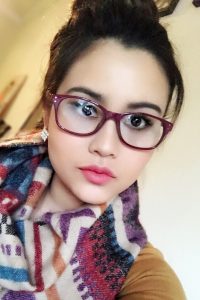 In Spine Damage, book four of the Aimee Machado Mystery series, that's just what occurs at fictional Timbergate Medical Center in Northern California. The incident involves a young Portuguese-speaking man with a potentially fatal gunshot wound to his spine. It also results in a new mystery involving Aimee Machado, our hospital librarian.
The critically injured patient cannot tell his story to his doctors or to the police without the help of an interpreter. Aimee finds help for this fictional patient, but what would happen in real life?
Raise your hand if you speak English, and Portuguese, and if you're also fluent in medical terminology in both languages. No one? The specialty of Certified Medical Interpreter (CMI) is currently experiencing a 29% growth rate, so if you like languages and you're seeking a career path, it's worth a look.
Before we go further, let's clear up the difference between interpreters and translators. Both require a knowledge of more than one language, and both require skilled specialists, but for different reasons. The most obvious difference is the medium: translators interpret written text; interpreters translate orally.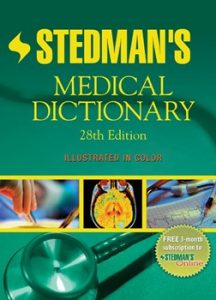 Authorities in the field agree that expert knowledge of subject matter is equally as important as interpreting experience. When a medical interpreter is involved, the accurate oral exchange of information between health care provider and patient can be crucial. A qualified medical interpreter must have an extensive vocabulary, including medical terminology and an ability to express thoughts concisely in both languages. Beyond that, the interpreter must be familiar with both cultures.
Although the Joint Commission on Accreditation of Healthcare Organizations (JCAHO) does not require that hospitals use certified interpreters, it has clarified the standards for qualified and competent interpreters. Qualifications and competencies can be met in a variety of ways (not simply through certification). Those include:
– Knowledge of medical terminology
– Language Proficiency Testing
– Training in interpretation best practices
– Interpreting experience in a healthcare setting
There are documented cases of patients being saved, or lost, because of the quality of medical interpretation. Who knew that second language we were required to learn in school could someday lead us into a profession that would offer the opportunity to save lives?
For more information on medical interpreters, visit one or more of the following sites:
http://www.certifiedmedicalinterpreters.org/
https://www.aafp.org/afp/2014/1001/p476.html
http://blog.cyracom.com/joint-commission-standards-healthcare-interpretation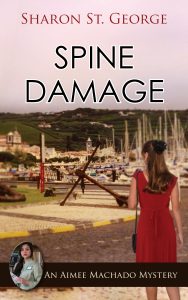 Visit www.sharonstgeorge.com again soon for another  fact I've learned while writing SPINE DAMAGE, book 4 in this series.
Books in the hospital-based Aimee Machado Mysteries are published by Camel Press (an imprint of Epicenter Press) and are available for purchase in print and eBook format from Amazon, Barnes and Noble, Kobo, and from your local bookstore.
http://camelpress.com