We tend to think of hospital volunteers as elderly, gray-haired Pink Ladies who sit behind a reception desk in the lobby giving directions. Or we imagine young female Candy Stripers who staff the gift shop, selling flowers or teddy bears to patients' families. Yes, those are volunteers, and we love them for caring and donating their time. But the modern hospital volunteer fills many other rewarding and sometimes surprising roles.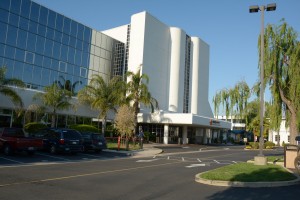 These days, candy striper outfits only see the light of day at Halloween parties, but most hospitals do require volunteers to wear uniforms that allow them to be easily identified. In spite of the lack of financial compensation, there are many ways that volunteering in a hospital can be rewarding. Men and women of all ages and walks of life are participating in this vital and generous form of volunteer work. They are vibrant, productive and priceless assets in the health care world.
The American Hospital Association's website mentions a host of volunteer roles that many of us have never imagined. One hospital uses volunteer doulas, trained professionals who provide hands-on physical and psychological support during and just after birth: or who provide emotional and practical support during the postpartum period. That hospital estimates that 23 percent of its 1,500 births annually are attended by volunteer doulas.
And volunteers need not be involved directly with patients. In other hospitals and outpatient facilities, volunteer artists have painted calming scenes on ceiling tiles, providing creative art as a distraction for patients awaiting procedures, lying in hospital beds or undergoing other tests and therapies, as well as for families sitting in waiting rooms.
In another setting, volunteers staff a freestanding bookstore in the center of the hospital, which lends and re-sells new or gently used books and uses the proceeds to fund scholarships for the hospital's teen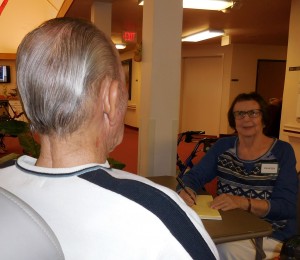 volunteers.
A meaningful project for writers is practiced in a hospital where volunteers obtain the life
stories of patients and share them with hospital staff, physicians, family and friends. The stories or poems capture the essence of the patients' lives and allow patients to restore and/or enhance their relationships with loved ones.
Examples of many more hospital volunteer job descriptions are listed on the Sutter Health Memorial Medical Center website:
http://www.memorialmedicalcenter.org/community/Volunteer/Volunteerservices.html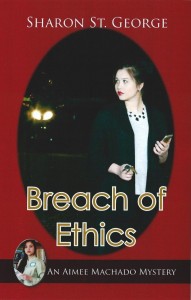 In Breach of Ethics, book three of the Aimee Machado mysteries, two senior volunteers, a widow and a widower, find satisfaction and purpose by volunteering in Aimee's domain, the hospital library. The volunteers work their shifts on alternate days, but their common interest in the library soon brings them close together and promises to light up their golden years.