Today on the Sharon St. George website I've invited the protagonist from my Aimee Machado Mystery series to post a story about life in fictional Coyote Creek, where she lives with her fictional boyfriend and her fictional grandmother and step-grandfather.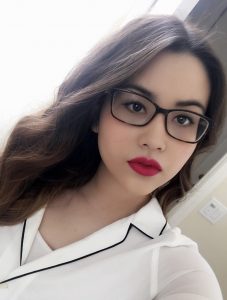 Hi,
My name is Aimee Machado. My boyfriend, Nick Alexander, and I live in a ranching community in Northern California called Coyote Creek. Our apartment is a converted bunkhouse over my grandparents' llama barn.
I'm a hospital librarian at Timbergate Medical Center, a few short miles from where we live, and Nick is a corporate pilot. But when we're at home, we're all about country life.
Sometimes it's just routine, like helping my grandmother Amah and her husband, Jack, feed and care for their llamas and turkeys. Other times, something a little different comes along.
Like last weekend, when Amah was out of town visiting her brother, and Nick was away flying his billionaire boss to meetings in another state. I was enjoying a relaxing evening, watching Hugh Jackman in Logan, when Jack knocked on my door.
"Aimee, the setting hen just left her nest with three of her hatchlings. Come help me catch them before they scatter. She needs to be caged with them for a while, or they'll fall victim to all sorts of predators."
I paused my movie, reluctantly, I admit, and headed out to participate in a poultry roundup. We caught the three little ones easily, and settled them in a large, roomy cage with their mother hen. Jack provided food and water, and I thought we were finished. Back to Logan.
No such luck. Jack had checked the hen's vacated nest and found one egg still there. The egg was pipped, which meant the poult was still inside, trying to get out, but it was too late to put the egg with the hen. As far as she was concerned, her incubating time was over. She had three offspring to take care of, and she had moved on.
Jack took the egg to the main house, put it in a box and set a lamp over it, hoping once the little one broke out, we could take it to its hen. But nothing was happening. After a few hours, Jack decided to assist by opening the shell himself. The poult was alive, but feeble and floppy, as newborn turkeys usually are for the first few hours.
"This has happened before," Jack said. "Your Amah usually puts the little one under her shirt next to her heart for a few hours. Then when it's strong enough to walk on its own, we give it to the hen." He gave me a meaningful look. Would I volunteer?
"Does that always work?" I asked. "I thought the hen wouldn't take a baby that had been handled by humans."
"Not true, at least not with our turkeys," Jack said. "We've done it successfully a few times before. Mama hen and baby both have a strong, instinctive desire to connect."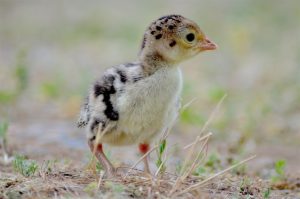 I'll skip to the finish and tell you that the little one came along just fine. After a few hours of cuddling next to my heart, it could stand and run around with sufficient strength that we were able to put it in the cage, reunited with the rest of its family.
Now, back to Logan. He and his fellow mutants have performed amazing feats over the years, but have any of them played nursemaid to a baby turkey? I think not.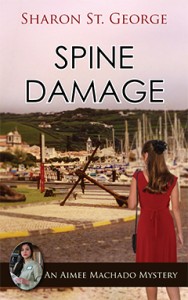 To see what Aimee and her crime-solving cohorts are up to these days, have a look at Spine Damage, the newest release in the Aimee Machado Mystery series. If you're not sure where the Azores Islands are, you'll know all about this nine-island archipelago by the time you've taken an armchair trip there with Aimee and Nick.

"There are many well-researched crime and medical details which lend authenticity to the novel . . . Readers who enjoy detailed world and character building with sweet romance will thoroughly enjoy Spine Damage." —Claudette Melanson for InD'Tale Magazine
http://indtale.com/reviews/mystery/spine-damage-aimee-machado-mystery-4