Welcome to another fact I've learned by writing fiction.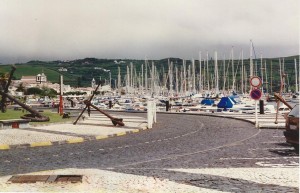 This concerns what happens when a beautiful fifteen-year-old girl disappears after attending a yacht  party in the Portuguese Azores Islands. In Spine Damage, book four of the Aimee Machado Mystery series, family connections motivate Aimee to find the missing Azorean girl, but research into crime on the high seas reveals a stark reality. When crimes are committed in international waters, the victims often have no recourse.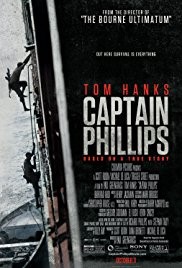 A few years ago, Somalian pirates were making international headlines that resulted in Tom Hanks being cast to portray the captain of the hijacked Maersk Alabama—the case on which the movie Captain Phillips was based.
But piracy is just one example of crimes on the high seas. The list is long, and the highly diverse range of criminal activities are often underreported. It includes theft, rape and murder aboard cruise lines and private sailing vessels; drug smuggling and human trafficking; and illegal poaching of marine wildlife. And even today, unsuspecting citizens of poor countries are being shanghaied onto vessels where they're forced to work under brutal conditions. Those who complain are likely to disappear.
What legal safeguards are in place to protect victims against these crimes?
www.britannica.com states in part:
". . . maritime countries essentially control their territorial waters from the shore out to a distance of 12 miles . . . Within this zone, all laws of that country apply. With respect to international crimes [beyond the 12-mile limit] . . . any country or international organization can theoretically claim authority over the matter using the concept of universal jurisdiction . . . and try the assailants in their own national (or international) courts. Since the laws of individual countries and international courts are not recognized by all countries, however, there is often no fully accepted referee. Government officials in one country might choose not to recognize the legal authority of another."
Back to our story . . .
Aimee is distressed by what she learns about crime in international waters, so she and her gang of crime-solvers travel from Timbergate, California to the mid-Atlantic Azores Islands and back seeking clues. Meanwhile, the missing teen's fate remains unknown. Relentless pursuit of the truth finally uncovers the crime, but is it too little, too late?
For more information on crime in international waters, visit these sites:
https://www.britannica.com/story/are-there-laws-on-the-high-seas
http://mentalfloss.com/article/51708/are-high-seas-criminal-paradise
https://www.nytimes.com/roomfordebate/2015/07/23/sailing-beyond-the-rule-of-law/fight-high-seas-crime-with-accountability-and-commitment-to-prosecute
https://crimereads.com/crime-on-the-high-seas/
Visit w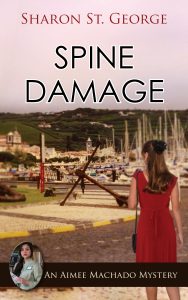 ww.sharonstgeorge.com again soon for another fact I've learned while writing fiction. 
Books in the hospital-based Aimee Machado Mysteries are published by Camel Press (an imprint of Epicenter Press) and are available for purchase in print and eBook format from Amazon, Barnes and Noble, Kobo, and from your local bookstore.