As a fiction writer, it always surprises me when people say they don't read fiction because it isn't real. They read only nonfiction, because they're more interested in facts.
After hearing yet another nonfiction reader express that notion, I found myself thinking of the many interesting facts I've learned by writing fiction, and in particular, researching my mystery series featuring a health sciences librarian.
Librarians are trained researchers. If they're curious, they look things up. I'd like to share some of the notable facts I've come across while my protagonist searched for the solutions to mysteries in the first four books in the Aimee Machado Mystery series.
To keep the list brief, I'll offer only a small sampling from each book, serving them up one book at a time.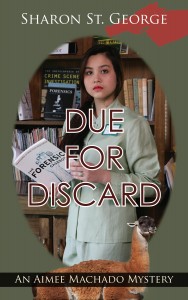 BOOK ONE –  DUE FOR DISCARD
QUESTION ONE:
How many professional journalists are killed in the line of duty within a given year?
FACT:  Thirty-four journalists have been killed so far in 2017. The deadliest countries are: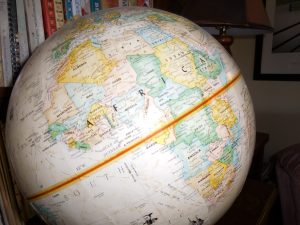 1 – Iraq                         8
2 – Syria                       7
3 – Mexico                    5
4 – Yemen                    2
5 – Somalia                  2
6 – Russia                    2
7 – Afghanistan            1
8 – South Sudan          1
9 – Philippines             1
BOOK ONE – QUESTION TWO:
How much does it cost to have a pet preserved cryogenically?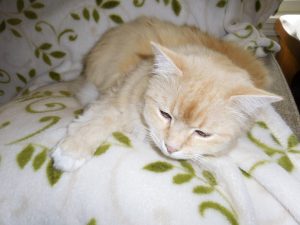 FACT:  According to the website of one pet cloning and cryogenics company, the cost of cryopreserving a cat is $5,800. For a dog, cryopreservation cost is $5,800 up to fifteen pounds in weight plus $150 per pound for every pound above fifteen. For a pet bird of typical size, the charge is $1,000.

Disclaimer: While the cost is a fact, this author does not vouch for the legitimacy of the service being offered.

Visit www.sharonstgeorge.com again soon for facts I learned by writing Book Two of the Aimee Machado Mysteries.

The hospital-based Aimee Machado Mysteries, published by Camel Press, are available for purchase from Amazon, Barnes and Noble, and from your local bookstore in trade paperback and as ebooks.