Journalists in Jeopardy
The New York Times reported on August 14, 2013 that Mick Deane, a cameraman for Britain-based news network Sky News, was killed in Cairo. This is a tragic reminder that the life of a journalist is not all glamour and ego. The chilling truth can be a far different thing.
In Due for Discard, the first in my Machado Mystery series, I needed a back story about a Parisian woman television journalist killed on assignment. My research led to a Paris-based site called the World Association of Newspapers. More recently, a New York Times article about Mick Deane led me to discover another organization, the New York-based Committee to Protect Journalists.
Both organizations keep records of the numbers journalists killed in the line of duty or targeted because of their work. An in-depth visit to these sites is well worth any writer's time. It is a stark reminder that those who would deny others their basic human rights do believe the pen is mightier than the sword.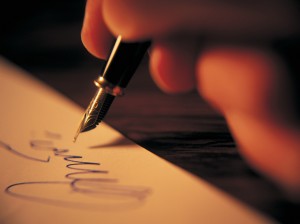 The World Association of Newspapers and News Publishers, or WAN-IFRA, reports  21 media employees have been killed so far in 2013 as of August 15.         www.wan-ifra.org
The  Committee to Protect Journalists reports 33 journalists killed so far in  2013. http://www.cpj.org